Tu sei qui: HOME | Company
Company
INCAL has the pedigree and the resources to deliver first-rate personal service and high-quality products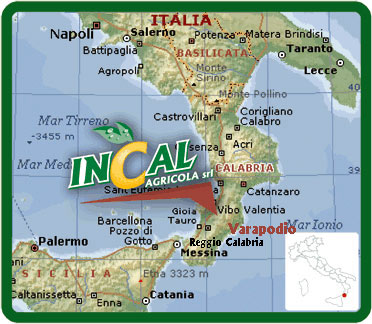 Established for more 100 years, INCAL has the pedigree and the resources to deliver first-rate personal service and high-quality products. We're flexible and quick-acting, and give each and every product the care and commitment it deserves.
Personalized solutions are delivered in the shortest possible time, guaranteeing customer satisfaction.
Our 10,000sq meter factory is in Varapodio, Calabria, in the heart of Italy's citrus area. With excellent motorway links, we're just an hour from two airports and less than that from the port of Gioia Tauro.
Thanks to state-of-the-art facilities, INCAL has a production capacity of 500 tons per day, and room to store up to 1.000 tons.